Online Accounting
The Zero Hassle Accounts Process and 'Done For You' Service Built For Start Ups and Established Businesses…
If You're Starting Or Already Run a Business…
Get the accounts setup right for the type of business you're in
Remove the need for you to be a numbers person or understand accounting
Avoid nasty surprises from the authorities or tax man
Protect your income and reduce tax
Check your accounts from any device – even your mobile phone, iPad or tablet – whenever you want!
Stop wasting days on end trying to keep up with keeping the books
Eliminate stressful tax returns and year ends because everything's done for you…
Plus much, much more…
Brought To You By A Business Expert and Award Winning Accounts Team
If you're self employed, a contractor, a freelancer or a business owner who's looking for the most affordable way to AVOID keeping the books and still get the accounts and tax returns done, each and every month. Here are some of the things you can look forward to…
1. Face To Face Expert Advice and 'Done For You' Service
Start Things Off With Your FREE "Pay Less Tax Session"…
When Barry first meets you he'll use his "Pay Less Tax Session" to make sure you're receiving income through the right tax vehicle so you don't miss out on any tax rebates.
Get Your Accounts Done Fast – No More Waiting Around…
With Online Accounting you'll be able to just login to your own system and you'll have everything there ready in front of you. You'll even be able to access your accounts and send invoices from your mobile phone!
Pay Less Tax with Returns All Done For You…
Your tax returns are filled out fast making sure everything has been taken into account in terms of the tax vehicle you're trading in and your previous tax history so you can claim any rebates owing to you.
2. Your 'Make Life Easy' Online Accounting System…

Online Accounting System Setup For You…
When you join Cowley Holmes Online Accounting, our team get to work and immediately set up your very own state of the art Online Accounting system all built around you and your type of business entity.
Save Hours and Never Fall Behind With The Books Or Get In A Mess…
Repetitive tasks such as monthly invoicing and payment chasing can be done for you using simple automation. Not only that but all your receipts and invoices can be uploaded for you once a month so you're always up to date.
Fill In the Blanks Simplicity…
Everything is setup for you so all you need to do is fill in the blanks.
No Need To Be A Numbers Person Or Be Good With Spreadsheets…
We've made sure you can use a system that's been designed so you're able to keep in total control of all of the numbers in your business without needing to be a mathematical genius or an accounts person.
Access Everything From Wherever You Are, From Any Device – Even Your Mobile Phone…
View your accounts, see if outstanding invoices have been paid, and chase them up directly from your mobile.
Works Even If You Already Use An Online Accounts Package…
When you join Cowley Holmes we'll ask you if you already use an online system. If you do – no problem as we work with all of the major Online Accounting systems.
3. Invaluable Bonuses To Help You Get Where You Need To Go
'Finance Finder' Network
You'll get access to Barry's 'Finance Finder' network. This is the network of lenders Barry has worked with and that he can recommend you to. If you're looking for funding of any kind this is the place to start.
Free Helpline Facility (FREE Bonus worth £150/hour)…
You'll be able to discuss any business, income or tax issue whenever it arises. If you need help and we can provide it there and then, it's FREE.
Hidden 'Cash Points' Review (FREE Bonus worth £297)…
Plus Barry will review your accounts for Hidden 'Cash Points' that can harness pools of dormant money in your business and turn them into cash.
PLUS YOU'LL ALSO GET THIS 2-STEP 100% GUARANTEE…
STEP 1 – If after the end of your initial meeting with Barry you decide not to go forward you can contact Barry and you'll be refunded any and all money you've paid – no questions asked. So that's a 100% money back guarantee should you decide not to go ahead with Cowley Holmes after you've met with Barry, ensuring you've got total peace of mind.
STEP 2 – Not only that but we don't tie you to long term contracts which means that in the unlikely event you want to stop receiving the services of Cowley Holmes you can do so and walk away at any time with absolutely no penalties. No Questions, No Hassles!
Contact Cowley Holmes Now And Get This Fantastic Success Checklist
Right idea, direction and plan 'check up'
Right legal and tax setup
Right accounts setup and maintenance
Right sales and marketing evaluation to get you where you need to go quick
Right advice every step of the way
Cowley Holmes Online Accounting Will Help You Avoid…
The traditional accounting methods that don't work for all businesses
Worrying about trying to keep up with meaningless and mind numbing record keeping tasks
Needing to become a numbers person or know anything about accounts and avoid the hours of wasted time at the end of the year trying to get things in order!
Get Access Now!
Face To Face Expert Advice and 'Done For You Service'… including Pay Less Tax Session, end of year accounts production and tax returns.
Your 'Make Life Easy' Online Accounting System (including mobile phone access).
Invaluable Bonuses To Help You Stay Out of Trouble.
To join just contact us at: www.CowleyHolmes.co.uk Or email: Or call: 01234 355300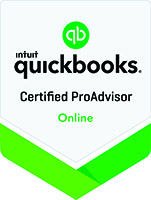 Click here to see how easy it is to switch to Cowley Holmes
FREE Consultation
Worth £200 for Free Call us on
01234 355300 or click on the button below
Click Here
Fixed Fee Quote
Call us on
01234 355300 or click on the button below
Click Here
Become a Client
To find out 8 great reasons why you should get a quote.
Click Here
Claim your FREE Essential Guide to Understanding your accounts