Accountants in Bedford - Cowley Holmes
Keeping you advised, up to date, and in control
At Cowley Holmes Accountants Bedford, we support local businesses and individual tax clients. Our experienced team of chartered accountants offer a broad spectrum of tax advice and accounting services.
Our online accounts systems are designed to help you with bookkeeping, management accounting and profit, cashflow and tax management. We also provide payroll, corporate, business, property and personal tax services and tax planning.
All our services are designed to make your life easier and more fulfilling and save you time and money.
Chartered Tax Advisers and Chartered Accountants in Bedford

Businesses, trades, professions, property, construction industry (CIS), companies, sole traders, partnerships, individuals, self assessment tax returns, personal tax, inheritance tax, capital gains tax, VAT, payroll PAYE and national insurance... and generally great accountancy, business and tax advice for companies in and around Bedford.
If your business is looking for an accountant for anything accounting related, including corporation tax returns, payroll help and self assessment, then email us or call Bedford 01234 355300.
Click here to Meet The Team
What our clients say about us...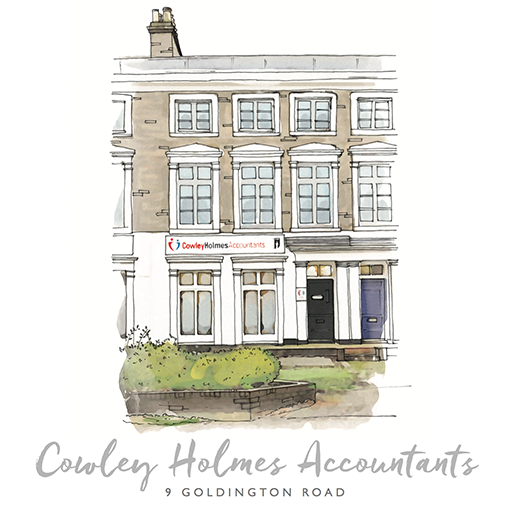 We have used Cowley Holmes for over 23 years, in that time they have never let us down. Barry and his team are very knowledgeable in all aspects of tax and vat. Nothing is too much trouble, if you are looking for an Accountant in the Bedford area these are the guys you need highly recommended.

Neil Mackenzie. 07/01/2020

Being a new company, we had many questions and reservations of what we needed to do with all our tax needs. Kim and Jacki along with the team have been so supportive in helping us and making sure we are looked after. Datatel Ltd would recommend them to anyone and we look forward to having them be part of our team for many years to come.

John Martin
Director Datatel Ltd. 26/11/2019
Hugely grateful for Cowley Holmes' management of my self-assessment tax return. It is such a relief to know that it is submitted on time and in line with HMRC's guidelines. Their professional expertise and efficiency, together with their ever-helpful customer care give me no hesitation in recommending them to anyone needing their help with their tax matters.

David Nightingale. 11/11/2019

Ever since I switched accountants to Cowley Holmes, I've been pleased with the service they provide. They are a friendly and thoroughly professional team. They've helped me and my family in tax related matters, and even chased late payers! I can recommend them wholeheartedly to anyone searching for an accountant in the Bedford area.

Rob Hollemans. 11/11/2019

We've used Cowley Homes for a number of years now. We moved to them because we became dissatisfied with our previous accountants and found Cowley Holmes to be friendly, approachable and efficient. The staff explain nuances in a way that's understandable to someone who is (obviously) not an accountant, which I think is a great testament. I would recommend them.

Christine Kelly. 01/11/2019

Very friendly and welcoming staff, always a great job done.

Adam Cox. 31/10/2019

Cowley Holmes for the past 3 years have expertly helped and advised me with my various accounts. The accountants and office staff have been of tremendous assistance to me and can be described as incredibly knowledgeable and have the kindness and patience of saints.

Baljinder Singh. 28/10/2019

Very friendly, knowledgeable and helpful staff, who have always been timely and accurate in all they have done for me over the years. Would recommend them to anyone as a 'safe pair of hands' to work with.

Tom Trowles. 26/10/2019

My client manager is Kim White she is always friendly and helpful and takes time to explain everything.

Nichola Hatfield-Shaw. 22/10/2019

Cowley Holmes delivered a very friendly, helpful service taking all the hassle out of the process, including liaising directly with HMRC on my behalf. Any questions I had were answered immediately in a very clear and professional manner, putting me at ease throughout the process. I would highly recommend their services and look forward to working with them again in the future.

John Robinson. 21/10/2019

FREE Consultation
Worth £200 for Free Call us on
01234 355300 or click on the button below
Click Here
Fixed Fee Quote
Call us on
01234 355300 or click on the button below
Click Here
Click on links below for our latest practice news >>
Award Winning Firm of Accountants
Happy Accountants...Happy Clients!
Click here to see how easy it is to switch to Cowley Holmes