Accountants in Bedford - Cowley Holmes
Keeping you advised, up to date, and in control
At Cowley Holmes Accountants Bedford, we support businesses and individual tax clients. Our experienced team of chartered accountants offer a broad spectrum of tax advice and accounting services.
Our online accounts systems knowledge will help you with bookkeeping, management accounting and profit, cashflow and tax management. We also provide payroll, corporate, business, property and personal tax services, self assessment tax returns and tax planning.
All our services are designed to make your life easier and more fulfilling and save you time and money.
Chartered Tax Advisers and Chartered Accountants in Bedford

Businesses, trades, professions, property, construction industry (CIS), companies, sole traders, partnerships, individuals, self assessment tax returns, personal tax, inheritance tax, capital gains tax, VAT, payroll PAYE and national insurance... and generally great accountancy, business and tax advice!
If your business is looking for an accountant for anything accounting related, including corporation tax returns, payroll help and self assessment, then email us or call Bedford 01234 355300.
Click here to Meet The Team
What our clients say about us...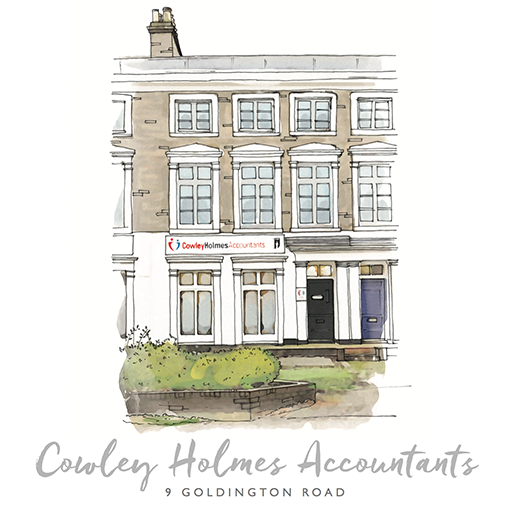 Many thanks for the great, friendly service Kim.

Phil Hammond
28/01/22
Thank you and your staff for always giving me good service.

I shall take this opportunity to wish you all a Happy New Year.

Sheila Steel
05/01/22
A big thank you to John for all his help this year – he's absolutely great.

Annabel Sedgwick
17/12/2021
The service I have received from Cowleys in the past 12 months has been exceptional - they are always honest/available for even the little stupid things and are always very friendly and never make me feel daft for any questions I ask.

Marie West
05/11/2021
Just went through the annual cycle, annual reports, dividend payments, company tax submission, vat, personal self assessment. Cowley Holmes couldn't have made it easier for me. It is great to have such a professional firm working with me. They take away all the stress of bookkeeping and tax - and save me a lot of money too. Always pleasant, polite and available. One of the few firms I deal with that regularly exceed expectation. A real pleasure to deal with.

Peter Flanagan
04/11/2021
Very pleased with the service from Cowley Holmes and Team, great communication and advise provided and would happily recommend them. They are also quick at turning around and submitting documentation.

Dipesh Pancholi.
29/07/2021
The Chocolatier Ltd has found Cowley Holmes pivotal in its progress. The advice is always helpful to the long-term vision of the business and knowing we have Cowley Holmes to always turn to for progressive quality advice is priceless.

Aneesh Popat.
22/03/2021
I have known Barry Cowley and his staff for a few years now. As an accountant myself (previously with my own practice), I am familiar with the difficulties of working with one's own business. In these difficult COVID 19 and Brexit times, it becomes doubly hard to keep trading and perform to an excellent standard. But they continue to do so nonetheless! Always providing and excellent standard of work, yet still remaining polite and easy to communicate with, is the reason I recommend many of my referrals to Barry, particularly for property/SME solutions. I would have no hesitation in continuing to refer to him and his polite staff in the future.

Colin Smith.
17/02/2021
Cowley Holmes looked after our business Peritus Power and our personal accounts for many years. Excellent, professional service, at all times. Even when our business hit hard times Cowley Holmes were nothing short of supportive and understanding. I would highly recommend this company to anyone. A professional, yet friendly and understanding company with people who care. Many thanks Cowley Holmes for all the support you gave us through the years.

Lee Harrison.
24/11/2020
We have been using Cowley Holmes Accountants since 2007 and would highly recommend them for your Business needs. Barry and the team always offer a very professional, efficient and friendly service. We receive regular newsletters with updates on Business guidelines. Any queries we may have regarding our Business are always dealt with in a knowledgeable and prompt way. Overall a great accountants.

Denise Bloomfield.
03/08/2020
FREE Consultation
Call us on
01234 355300 or click on the button below
Click Here
Fixed Fee Quote
Call us on
01234 355300 or click on the button below
Click Here
Click on links below for our latest practice news >>
Award Winning Firm of Accountants
Happy Accountants...Happy Clients!
Click here to see how easy it is to switch to Cowley Holmes