Accountants in Bedford - Cowley Holmes
Keeping you advised, up to date, and in control
At Cowley Holmes Accountants Bedford, we support businesses and individual tax clients. Our experienced team of chartered accountants offer a broad spectrum of tax advice and accounting services.
Our online accounts systems knowledge will help you with bookkeeping, management accounting and profit, cashflow and tax management. We also provide payroll services Bedford, corporate, business, property and personal tax services, self assessment tax returns and tax planning and national insurance advice.
All our services are designed to make your life easier and more fulfilling and save you time and money.
Chartered Tax Advisers and Chartered Accountants in Bedford

Businesses, trades, professions, property, construction industry (CIS), companies, sole traders, partnerships, individuals, self assessment tax returns, personal tax, inheritance tax, capital gains tax, VAT, payroll PAYE and national insurance... and generally great accountancy, business and tax advice!
If your business is looking for an accountant for anything accounting related, including corporation tax returns, payroll help and self assessment, then email us or call Bedford 01234 355300.
Click here to Meet The Team
What our clients say about us...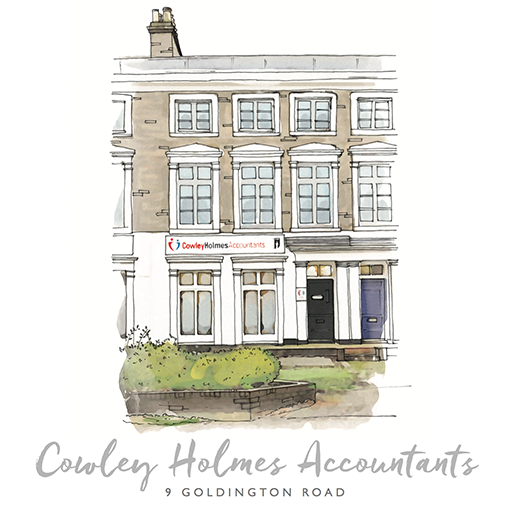 I have just started working with Kim White from Cowley Holmes, and have to say how impressed I am. Kim has been quick, diligent, and highly knowledgeable. She has a very personable approach, which was really important for me when deciding which accountants to work with. I am not in the slightest bit disappointed with my choice, and would go as far as to say Cowley Holmes are the best Accountants in Bedford that I have ever worked with.

Marva Christian
10/08/2023
Dealing mainly with Kim White, but referring to Barry on occasion, I have found them brilliant to deal with. Transparent, clear in explanation (As I'm a bit of a thicky - tax wise) and empathetic to customer requirements. Would and do recommend without hesitation

David Jones
27/07/2023
I used Cowley Holmes and was very impressed with their service. All through the process their communications to me were great and their expertise excellent. I required accountants in Bedford for convenience of their location, and will definitely be using them in the future! I'd certainly recommend them! Thanks Kim and Laura!

Asa Horsman
12/07/2023
Superb service from the Bedford based accountants, Cowley Holmes. Paying close attention to detail, their team works with you to ensure that they understand your business and personal accounting requirements. They have advised on a wide range of tax and related issues, from a vast knowledge base; great to have them onboard with my business.

Sarah Haskell
29/06/2023
My dealings with Cowley Holmes accountants in Bedford has been a pleasure. Having been 'burned' by my previous (well regarded for reasons that escape me) accountant I approached this firm on recommendation from a friend to sort my tax affairs out.

The experience was smooth and effortless from start to end and resulted in me receiving a substantial rebate from HMRC for over payment under the previous 'outfit.'

Would not hesitate to recommend.

Lee Cooper
13/06/2023
Thanks very much to Kim, Laura and the rest of the team for their brilliant work.

Leon Barnett
30/05/2023
Having worked with Cowley Holmes Accountants in Bedford for over 10 years, my experience has been excellent. Staff are extremely helpful and seemingly always cheerful - very refreshing.

Jenny Gray
25/05/2023
I hired the services of Cowley Holmes just over a year ago and I have been thoroughly impressed with their professionalism and attention to detail. The team is knowledgeable, friendly and always ready to help with any queries or concerns. They have always provided me with timely and accurate financial advice when called upon. I highly recommend this firm to anyone in need of accounting services in Bedford. Special thanks to Kim & Laura!

Michael Kiernan
27/04/2023
It is an absolute pleasure to work with Amanda from Cowley Holmes accountants in Bedford. She is the Kindest and a very knowledgeable person who can understand the complex situation

Debbie
25/04/2023
Friendly, knowledgeable staff. Always eager to help.For all accountancy requirements they are the best in town!!

John Carter
04/04/2023
FREE Consultation
Call us on
01234 355300 or click on the button below
Click Here
Fixed Fee Quote
Call us on
01234 355300 or click on the button below
Click Here
Click on links below for our latest practice news >>
Award Winning Firm of Accountants
Happy Accountants...Happy Clients!
Click here to see how easy it is to switch to Cowley Holmes